Lohmann Remscheid donates 500 euros to the Animal Protection Association Pechpfoten e. V.
What to do with pets that have to be given into new hands in Wuppertal and the surrounding area due to illness or bereavement?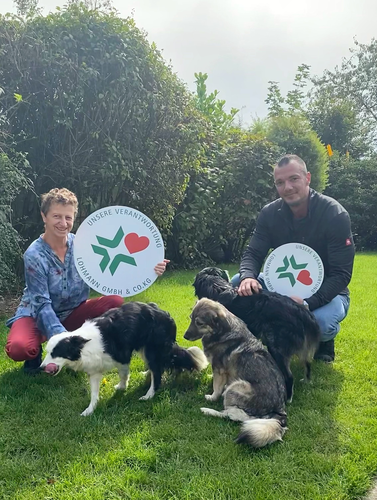 The local animal protection organization Pechpfoten e. V. (poor paws) has committed itself to this problem, because the city of Wuppertal no longer has its own animal shelter. "A topic on which we are happy to meet our responsibility for the region and support Pechpfoten with a donation", exclaims Wolfram Doll from Lohmann in Remscheid.
Our location in the Bergisches Land donated 500 euros to the animal protection association, which has been looking for a property in Wuppertal and the surrounding area for a long time now. A centre is to be built there, in which pets can be looked after until they find new owners. "Another project that we are very happy to support," adds Christian Felbel, logistics manager.
With this donation we are continuing our tradition of increasingly supporting regional projects in the fields of culture, sport and social affairs. Animal welfare is also an important concern for us Bonding Engineers. After all, we have a real "animal godchild" in the Wuppertal Zoo with the elephant Tuffy. And of course our entire workforce will keep their fingers crossed that the Pechpfoten will soon find a suitable property for themselves and their fosterlings.